Die Firma Proxmox aus Österreich hat hat den Spam-Filter "Mail Gateway" als Open Source unter der GNU AGPL v3 Lizenz veröffentlicht. Damit kann der Spam-Filter kostenlos eingesetzt werden. Ich suche schon etwas länger nach einem SPAM-Filter für Testumgebungen, daher schaue ich mir die Proxmox Lösung etwas genauer an.
Hier gibt es einen Überblick über die Funktionen:
Proxmox Mail Gateway Datasheet (PDF)
Die Community Lizenz kostet 99 EUR pro Jahr, man kann die Appliance allerdings auch ohne Subscription nutzen, muss dann allerdings auf Support und "getestete Updates":
Proxmox Proxmox Mail Gateway is open-source software distributed under the GNU Afero GPL, v3 and
you have the freedom to download, use and modify the software for private or business use. So yes, you
can use Proxmox products without a subscription. Just be aware that if you choose to run Proxmox Mail
Gateway without the Enterprise Repository, you may have packages that are not always heavily tested and
validated.
Proxmox does not recommend using the no-subscription repository on a production server.

Quelle: Subscription Agreement
Mit dieser Einschränkung kann ich privat ganz gut leben. Ich habe es daher mal runtergeladen und werde es testen. Die Installation lief schon einmal reibungslos in meiner Testumgebung. Die Umgebung sieht dabei leicht anders aus, als Proxmox sich die Umgebung vorstellt: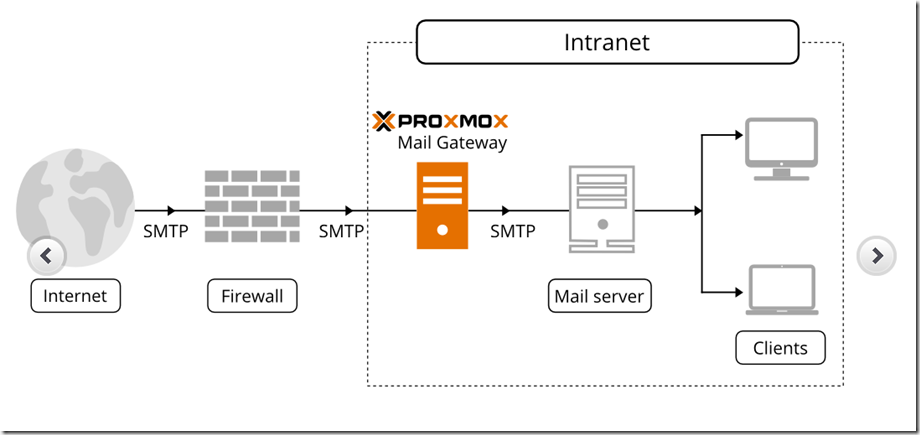 Das Mail Gateway steht bei mir nicht im Intranet, sondern in einer DMZ. Bezogen auf das Bild oben, steht also zwischen Mail Gateway und Mail Server (natürlich Exchange Server 2016), eine weitere Firewall Instanz.
Soweit zur Umgebung, die Installation lief auf Hyper-V in der Testumgebung problemlos, hier einmal ein paar Screenshots der Installation: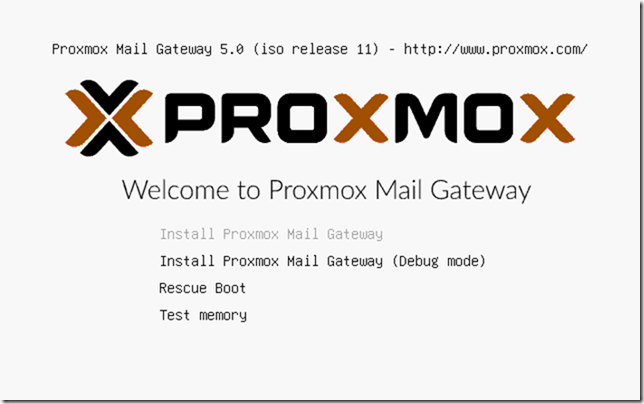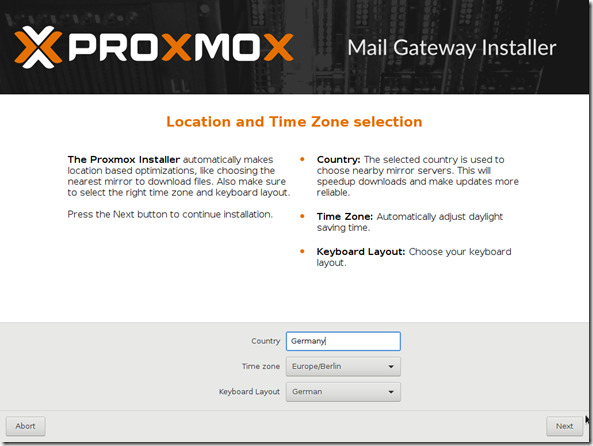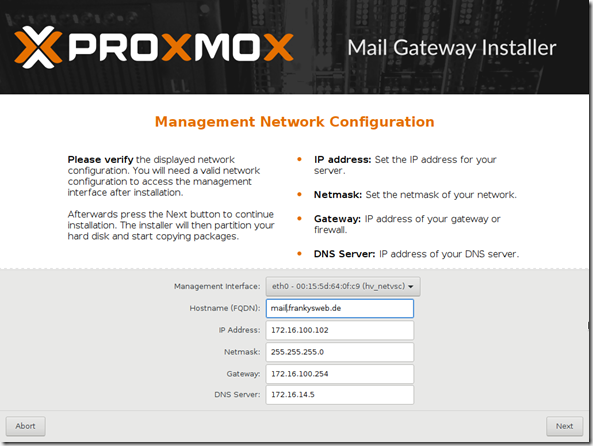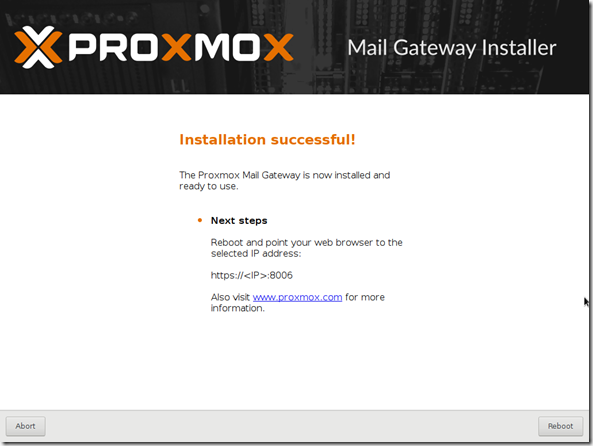 Nach der Installation konnte ich auch direkt via Browser auf das Gateway zugreifen: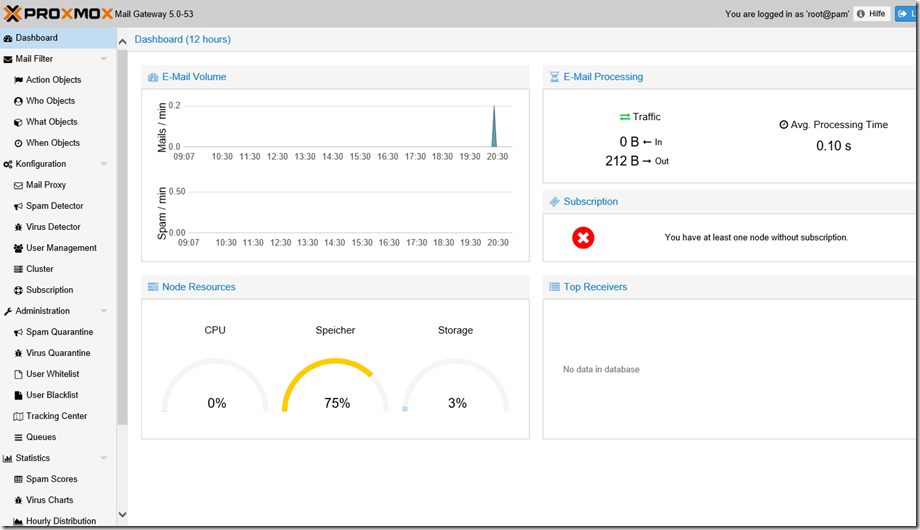 Ich habe mich mal etwas umgeschaut, das WebGUI sieht auf den ersten Blick ganz aufgeräumt aus. Ich wollte dann eigentlich direkt das Zertifikat austauschen (Ich hasse Zertifikatsfehlermeldungen), dies ist jedoch nicht über das WebGUI möglich. Ein kurzer Blick in die Doku liefert aber die nötigen Shell Befehle. Bisher ist der erste Eindruck also ganz positiv.
Die Grenzen sind hier allerdings auch auf den ersten Blick erkennbar: Es handelt sich um einen klassischen SPAM-Filter, AntiSPAM, Virenscan, RBL, SPF etc. Eben die klassischen Filtertechniken. Andere Lösungen am Markt gehen da viel weiter: Data Loss Prevention, Sandboxing, Sanitization, Verschlüsseln/Entschlüsseln, Content Conversion, usw. Zwar gibt es dafür auch Open Source Lösungen, allerdings nicht vereint unter einem Hut, hier heißt es also "Selber machen" oder eben entsprechende fertige Lösungen kaufen (kostet allerdings auch meist "etwas" mehr).
Ich mache mich nun aber erst einmal die die Konfiguration und werde in den nächsten Tagen ein paar Tests durchführen, danach gibt es auch einen entsprechenden Artikel dazu.