Das Microsoft Office 365 Developer Program ist zwar nicht neu, aber vielleicht kennt es ja der ein oder andere noch nicht. Wer also Office 365 ausprobieren möchte, oder sogar eigene Anwendungen für oder mit Office 365 entwickeln möchte, bekommt mit dem Developer Program 25 E3 Pläne für 90 Tage kostenlos (siehe Hinweis am Ende des Artikels).
Ich hab mich testweise am 02.04.2019 angemeldet und noch die Lizenzen mit einem Jahr Laufzeit erhalten: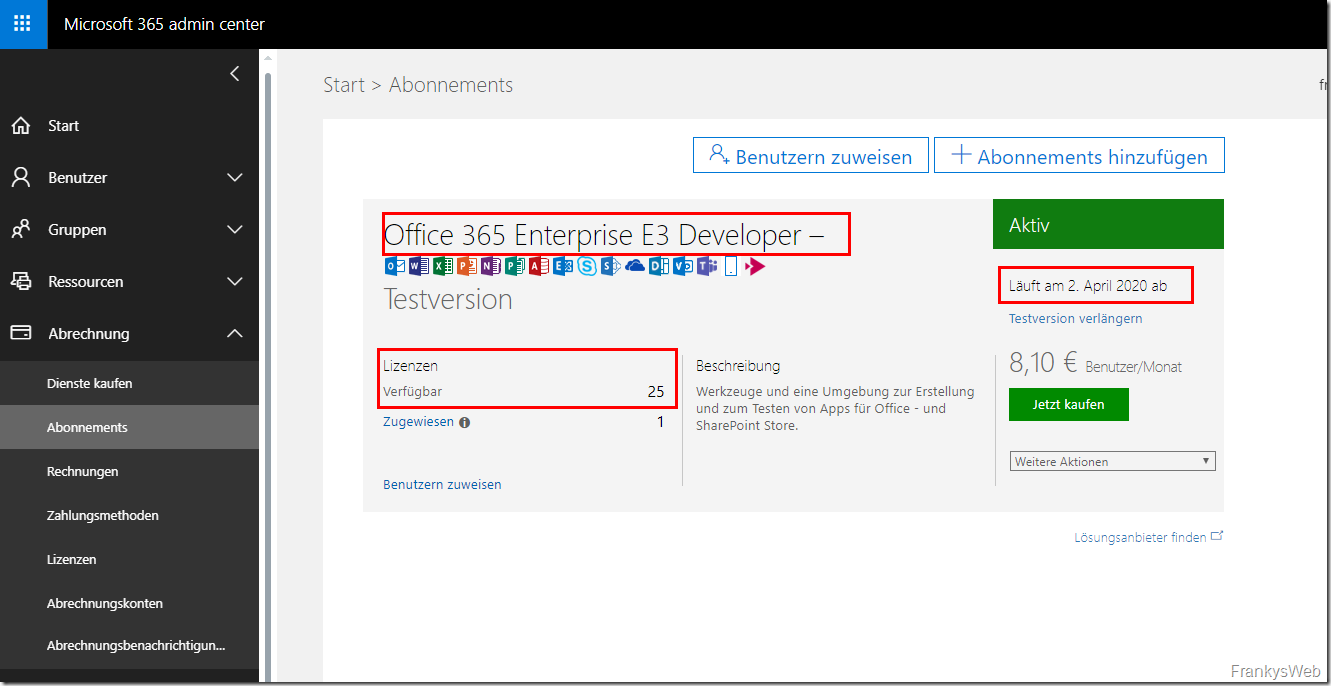 Die Registrierung ist binnen weniger Minuten abgeschlossen und es müssen keine Zahlungsdaten angegeben werden. Hier kann man sich für das Programm registrieren:
Hinweis: Im April wurde das Office 365 Developer Program umgestellt. Vor dem April 2019 gab es noch ein Jahr lang 25 Lizenzen kostenlos, ab jetzt gibt es die 25 Lizenzen erst einmal nur noch für 90 Tage:
In April 2019, we transitioned to a new model where your subscription can be renewed perpetually every 90 days if you're actively using it for development.

Quelle: Office 365 Developer Program FAQ
Wenn also aktiv mit Office 365 gearbeitet wird, wird auch die Lizenz nach 90 Tage um weitere 90 Tage verlängert. Wenn das Developer Program aktiv genutzt wird, sollte auch die Nutzung über 1 Jahr hinaus möglich sein. Das Programm eignet sich natürlich nicht für die produktive Nutzung.