Microsoft hat neue Sicherheitsupdates für alle Exchange Server Versionen (2013 – 2019) veröffentlicht. Es dürfte sich dabei um die Beseitigung der Schwachstellen handeln, welche beim Pwn2Own 2021 benutzt wurden, um Exchange Server zu attackieren. Die folgenden Schwachstellen werden behoben:
Hier mal eine Beschreibung von der Pwn2Own Webseite, vermutlich wird genau diese Schwachstelle nun behoben:
The DEVCORE team combined an authentication bypass and a local privilege escalation to complete take over the Exchange server.

Team Viettel successfully demonstrated their code execution on the Exchange server, but some of the bugs they used in their exploit chain had been previously reported in the contest. This counts as a partial win but does get them 7.5 Master of Pwn points.

Qeuelle: https://www.zerodayinitiative.com/blog/2021/4/2/pwn2own-2021-schedule-and-live-results
Die verfügbaren Updates sollten möglichst zeitnah eingespielt werden. Aktuell gibt es noch keine aktiven Exploits, aber das wird sich vermutlich mit der Verfügbarkeit der Updates schnell ändern, da durch die Updates auch die Sicherheitslücken öffentlich werden. Ein Update Desaster wie kürzlich beim HAFNIUM Exploit wollen wir doch alle gerne vermeiden. Ein kleiner Vorteil ist jetzt nun das hoffentlich alle Exchange Server schon auf einem aktuellen Patch Level sind.
Die Updates finden sich hier:
Hier wird einmal der Update Pfad für die Installation der April Updates deutlich:
Hier findet sich noch ein Beitrag des Microsoft Security Response Center:
Außerdem weißt Microsoft explizit darauf hin, dass die manuelle Installation des Updates eine Shell im "Elevated"-Modus ("Als Administrator ausführen") ausgeführt werden muss. Hier einmal ein Beispiel der "Elevated Shell":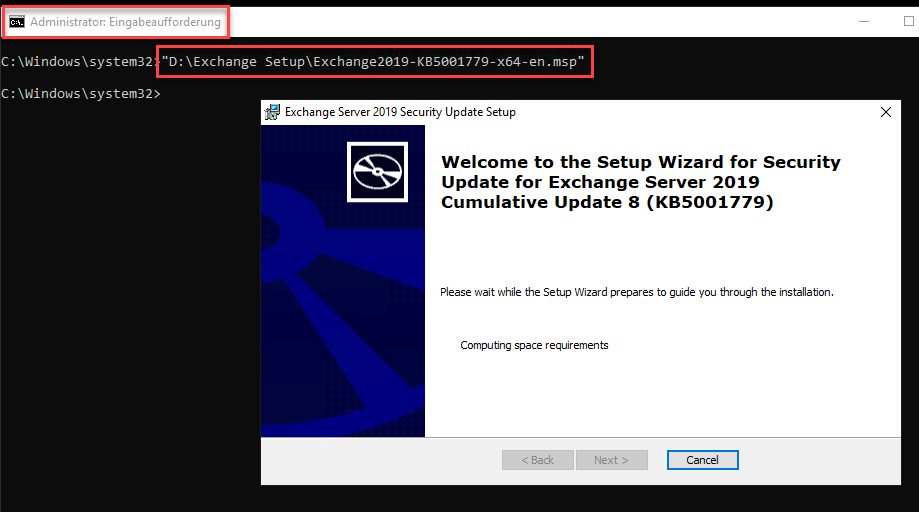 Alternativ kann das Update natürlich auch via WSUS, Windows Update oder anderen Tools installiert werden. Falls das Update der Exchange Server schief geht, finden sich hier übrigens einige mögliche Lösungen für die Probleme:
Update 14.04.21: Die Schwachstellen welche beim Pwn2Own benutzt wurden, sind durch diese Updates noch nicht behoben worden. Bei den hier genannten Schwachstellen handelt es sich um andere Sicherheitslücken. Es werden also wahrscheinlich noch weitere Updates in der nächsten Zeit folgen.